Marine Aquarium Deluxe Screensaver
The Most Realistic Aquarium Screensaver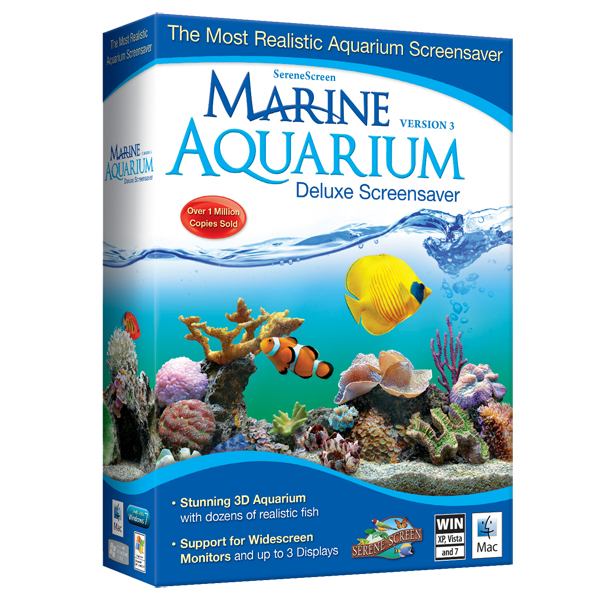 High-definition tank with up to 30 fish at once
Dozens of species of fish with realistic behaviors
Customize your aquarium with adjustable lighting, bubbles and sounds!
Buy Download
60 Day Money Back Guarantee
Secure Online Ordering.
Our Systems are tested daily by McAfee and secured by SSL
"The Most Realistic-Looking and Beautiful Virtual Fish Tank" – Tech TV
Immerse yourself in a stunningly realistic fish tank right on your computer desktop. Customize your aquarium with a wide variety of fish and be captivated by their life-like behavior as they swim through a 3D reef. Marine Aquarium delivers a mesmerizing, high-definition experience.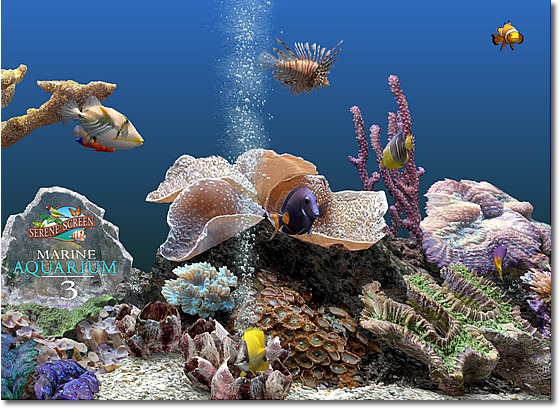 Marine Aquarium's 3D fish are so realistic, you'll be tempted to touch them!
✓ Dozens of species of fish with realistic behaviors
✓ Customize your aquarium with adjustable lighting, bubbles and sounds
✓ High-definition tank with up to 30 fish at once
✓ Submerged crystal clock displays date and time
✓ Spread your aquarium across multiple monitors
✓ Play relaxing music or create your own MP3 playlist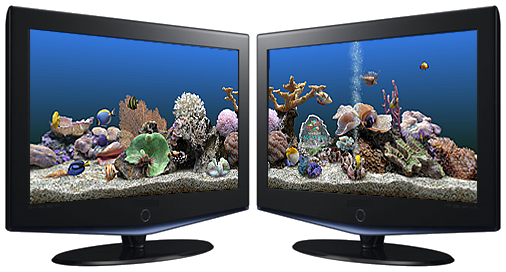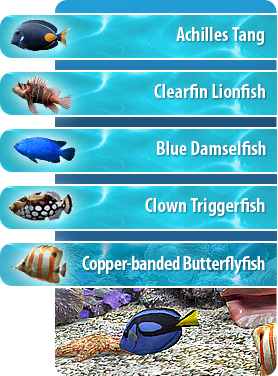 Windows:
Window® XP, Vista®, 7 or 8
Intel Pentium® III or faster
256 MB RAM