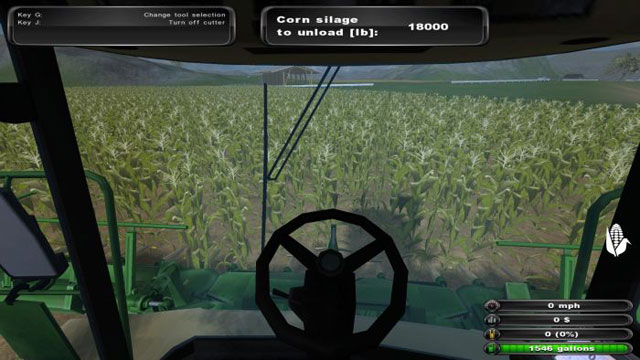 In Farming Simulator you take on the role of running a farm! By working the farm you will earn the necessary funds to purchase new vehicles and equipment. The simulation contains a variety of highly detailed farm vehicles for you to use including tractors, combines and implements such as plows, balers and even a self-loading wagon. Vehicles have been licensed from leading manufacturers of agricultural equipment such as DEUTZ-FAHR, KRONE, HORSCH, PÖTTINGER and VOGEL & NOOT. It's even possible to download more farm vehicles made by the many fans of Farming Simulator.
The top-seller goes platinum! Few simulators on the market are offering such an amount of content in one box! And if this is still not enough for you, you can choose from a multitude of modifications and download them from the web easily. The "Farming Simulator 2011 Platinum Edition" is a must have for every agriculture and technical simulations fan.
This new version of the best selling Farming Simulator boasts improved graphics and a host of new features including cows! You are now responsible for a dairy herd - with the sale of the milk produced by the dairies, you can now earn extra money. Another great new feature is multiplayer mode - you can now manage your farm with the help of your friends over the Internet or local network!
As you earn money selling crops you can spend it at the Farm Shop. There's lots of different equipment available, if you want to see what you can purchase check out the screenshots below.