Ability Office V8
A complete office software Suite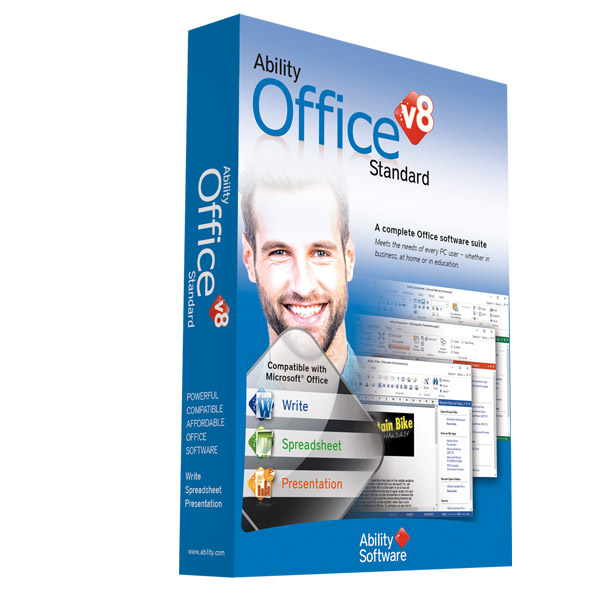 Everything required in Office Software – Word Processing, Spreadsheet and Presentation.
Compatible – Loads and saves Microsoft Office 2016 and earlier file formats.
So Easy To Use – Instantly familiar; choose between traditional 'menus and toolbars', and Microsoft Office 2016 'Ribbon' style - no training required.
Cloud Storage – Directly open from or save to the 'cloud' with built-in Dropbox support.
Free Lifetime Support – Free email technical support for life.
Easy PDF Creation – Save to PDF from within any Ability Office application.