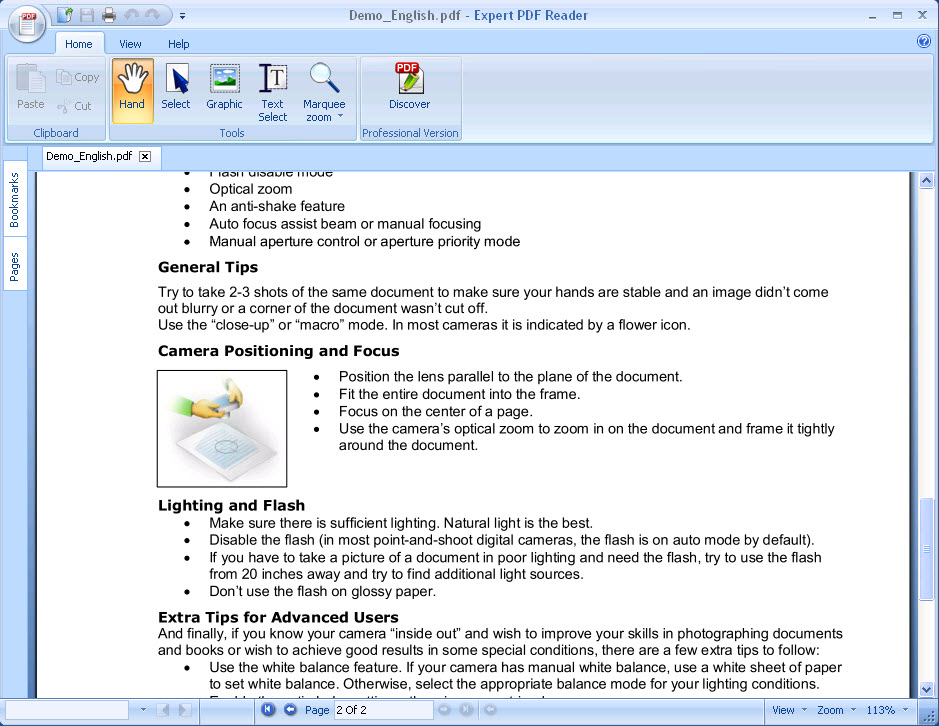 Are you looking for a high-performance easy-to-use software program that will open your PDF documents fast? Expert PDF 7 Reader is exactly what you need. It's simple to use and works fast, letting you view and print your PDFs without restriction.
With its intuitive, graphical interface, Expert PDF Reader is the ideal option, allowing you to:
Open PDF files in different ways:

Directly from the Expert PDF Reader interface using the Open button
By double-clicking the PDF files from Windows Explorer
By dragging and dropping your files into the application or main window
By selecting a file from the list of recently opened PDFs.
With Expert PDF Reader you can have several PDFs open at the same time. To move from one document to the other, use the Ctrl+Tab keyboard shortcut or select the PDF you want to display from the Document tab. The same goes for closing the files. You can either close them all together, or one by one. Expert PDF Reader also handles PDF files with 40-bit and 128-bit encryption.
Benefit from multiple display and view modes:

Full-screen display, full width, full height
Zoom in/out
Display page snapshots or bookmarks
Single page, facing page, or continuous
Page rotation

Check document properties:

Description view: author, PDF version, files size, etc.
Fonts used
Security levels: document protection and authorisations

Recover and reuse PDF content:

Finding text using the search field to locate a word or phrase
Select and copy text in a PDF document. Once copied, the text can be pasted into another Windows application, such as a word processor. The text selection tool lets you select lines (or individual words) to copy. All the highlighted text is then copied, ignoring any images.
You can also recover images and other graphics from an unprotected PDF for use in other applications.

Print your PDF documents
Email them