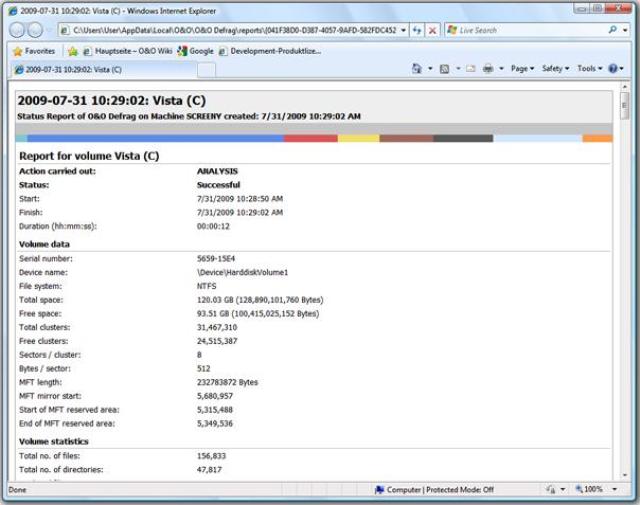 Fragmentation can drastically slow down your computer. But the situation is not hopeless : O&O Defrag is the perfect remedy ! Defragmentation rearranges the individual data fragments and writes them contiguously on the hard disk. This is really the only way for your computer to regain its original power and performance.
O&O Defrag 12, however, goes one step further. All your system's files will be sorted according to their level of use, and each one will be separated into its own section of the hard disk (drive zones).
O&O Defrag 12 introduces 3 new defragmentation methods that can also apply a user-defined classification of files to perfectly complement all previous methods.
O&O Defrag 12 is everything superior defragmentation software should be : it gives you fully automatic defragmentation for the home user as well as expert-level professional setting options.