PC Speed Maximizer 4 automatically detects and fixes the issues slowing down your PC's performance.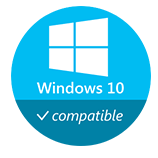 Optimise your PC's speed and reliability by cleaning up your registry
Detect and securely delete the unnecessary data clogging up your PC
Improve the speed of Windows start-up and the performance of your software applications.
PC Speed Maximizer Platinum contains everything you need to speed up your PC and protect your precious data.
This product has not yet been reviewed. | Add Review