Hallmark Scrapbook Studio Deluxe 3.0
Celebrate Life's Special Moments
Buy Boxed Version
60 Day Money Back Guarantee
Secure Online Ordering.
Our Systems are tested daily by McAfee and secured by SSL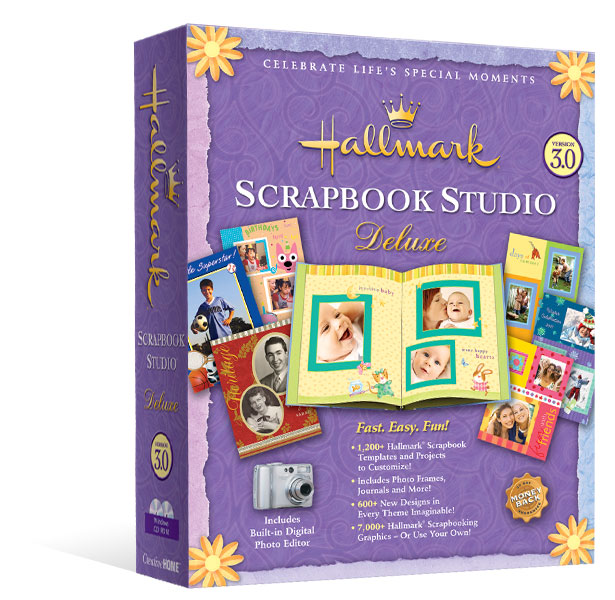 Fast, Easy, Fun!
1200+ Hallmark Scrapbook Templates & Projects!
Hundreds of Designs in Every Theme Imaginable — All New in Version 3.0
Thousands of Hallmark Scrapbooking Graphics!
Create Picture-Perfect Memories with a Built-in Photo Editor.
New! Digital Photo Editing with PhotoLab!
Hundreds of Paper Doll Accessories!
Buy Boxed Version
60 Day Money Back Guarantee
Secure Online Ordering.
Our Systems are tested daily by McAfee and secured by SSL