Bookkeeper 23
Easily Manage your Small Business with Bookkeeping and Payroll Software
Buy Download
30 Day Money Back Guarantee
Secure Online Ordering.
Our Systems are tested daily by McAfee and secured by SSL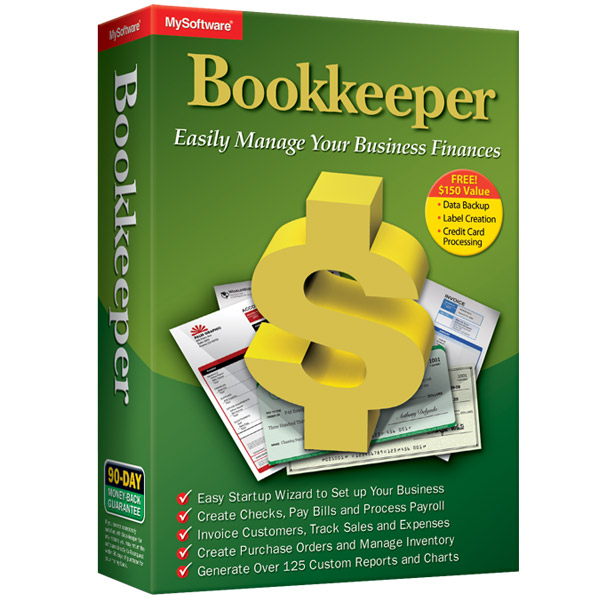 NEW! Express entry of bank account transactions.
UPDATED! Tax forms for 2022
NEW! Includes tax tables for 2023
You can now print to blank check stock. Customization of the check layout is "not" possible at this time. Check the Help file for additional details.
Electronic form filing for W-2, 1099-NEC and 1099-MISC is available through a third party service (there is a nominal fee for this service).
Support for new 1099-NEC form
Support for Direct Deposit
Support for new W4 form fields in employee payroll calculations
Get paid faster by including PayPal.Me link on your invoices
Improved support for sending emails
ADVANCED! Payroll
ADVANCED! PDF Creation Process
ADVANCED! Better Support For Local Taxes in Basic Payroll Setting
ADVANCED! Updated engine for faster Program Performance
Easy Start-Up Wizard to Set Up & Manage Your Business
Create Checks & Pay Bills
Invoice Customers, Track Sales & Expenses
Over 125 Custom Reports & Charts
Create recurring invoices
Ability to specify a fee on ATM transactions
Plus! Free Data Backup & Credit Card Processing*
Buy Download
30 Day Money Back Guarantee
Secure Online Ordering.
Our Systems are tested daily by McAfee and secured by SSL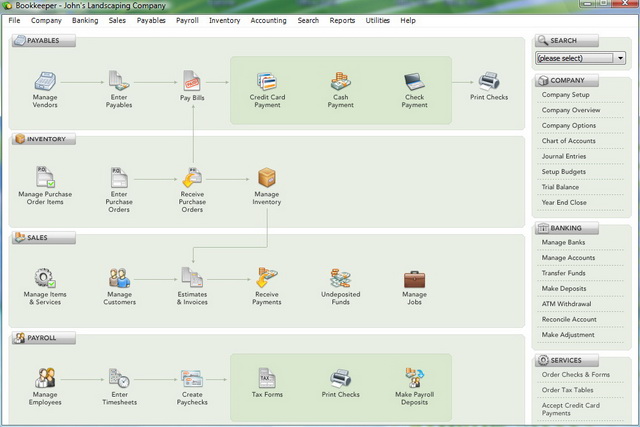 Tired of spending countless hours manually tracking your sales and expenses, or setting up a spreadsheet correctly to electronically monitor your finances?
Then you need bookkeeping software that's fast, functional and efficient - which makes Avanquest's Bookkeeper the perfect solution! It provides you with the accounting functionality you need to easily manage your business finances at an affordable price.
From check writing, payroll and credit card processing, to billing, invoicing, tax preparation, reporting and more, this bookkeeping software eliminates day to day accounting/bookkeeping hassles and frees up valuable time so that you can focus on growing your business.
Manage Your Finances from One Place
Get Started Quickly
Get this easy-to-use bookkeeping software up and running quickly with the Start-up Wizard. Bookkeeper gives you access to your data on one screen, allows you to import product and contact data and guides you step-by-step though setting up your company information.
Create monthly budgets by account
Keep organized with "To-Do" reminders
Track jobs and projects
Schedule recurring transactions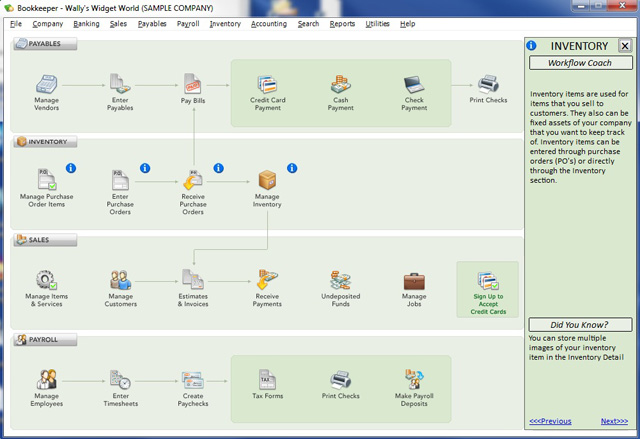 Simplify Your Banking
Banking has never been easier! Download credit card and bank transactions directly into Bookkeeper and quickly reconcile your bank statement and track transactions.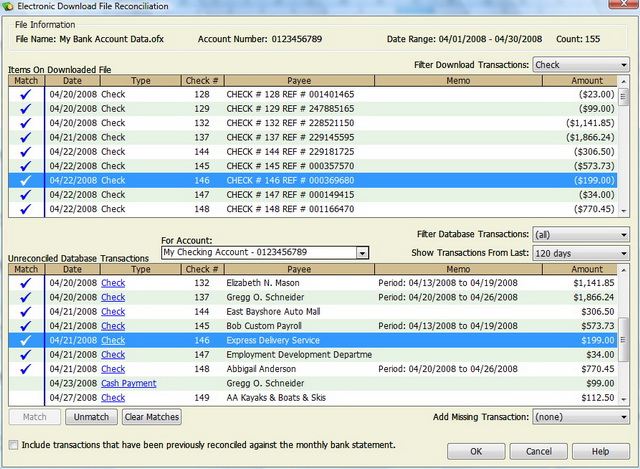 Make Everyday Tasks Easy
Write and pay bills quickly and easily.
Select, track and pay bills individually or in batches
Automatically fill out checks and make partial payments
Get automatic bill reminders
ENHANCED! Payroll
Process salaried, hourly and contractor payrolls.
Calculate earnings and deductions easily
New! Track time of entitlements
New! Calculate tips, workers' compensation and bonus
New! Create payroll deposits
New! Calculate all federal, state and local taxes plus
state unemployment and disability taxes
New! Multiple timesheet formats
New! Customizable earnings and deduction types
Pay with flexible pay periods – bi-weekly, semi-monthly and monthly
Automatically calculate taxes – federal, state, social security, Medicare, FUT, SDI, SUI and Workers' Comp
Payments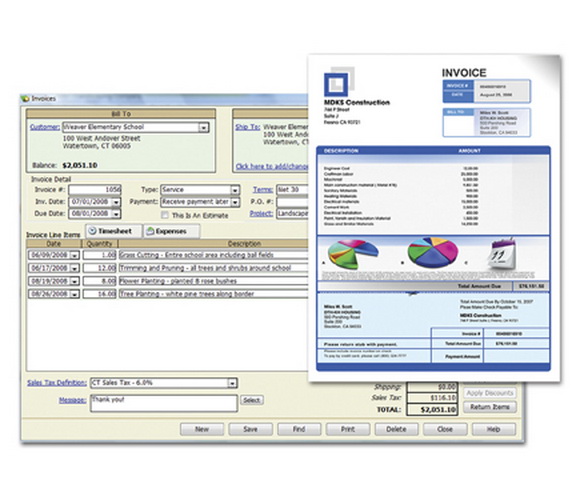 Invoice formats for any service or product business
Calculate single and multiple sales tax rates and totals automatically
Add logos and shipping data including tracking number and freight costs
Paid Stamp on Paid Invoices
Print Shipping Labels
Generate picklists
Send PDF invoices to customers automatically
Create fully customizable invoices
Customer Snapshot / Transaction History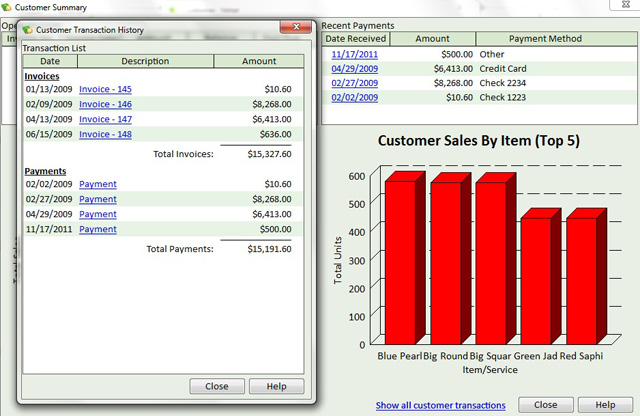 Access your customer details, such as open invoices, recent payments, sales volume history and more at a glance. Bookkeeper shows you all your customer's transactions in one place so you can make better business decisions.
Search All
Find information fast! Bookkeeper now lets you search through all your business's categories by keyword.
New! Fixed Assets
New! Inventory Groups
Combine multiple inventory items into a single group
Mix inventory items and service items into a group
Process Credit Card Payments
"Keyed" Transactions
Enter transaction and payment data to securely process credit cards directly within Bookkeeper. Ideal for mail, phone, and internet orders.
Process any sale, at any time, with any payment
Credit cards, ATM/debit cards, checks, and more***
***ATM/Debit card payments accepted only if they can be processed as credit.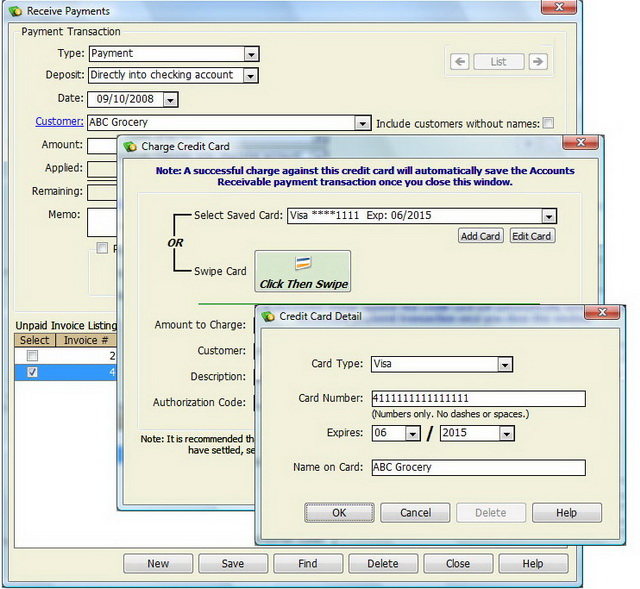 "Swiped" Transactions
If you do face-to-face transactions, use a card reader. Credit Card data will be automatically transmitted into Bookkeeper and you can take advantage of low "swiped" rates. To get a free card reader*, go to
http://www.getcardservice.com/get_started.html
.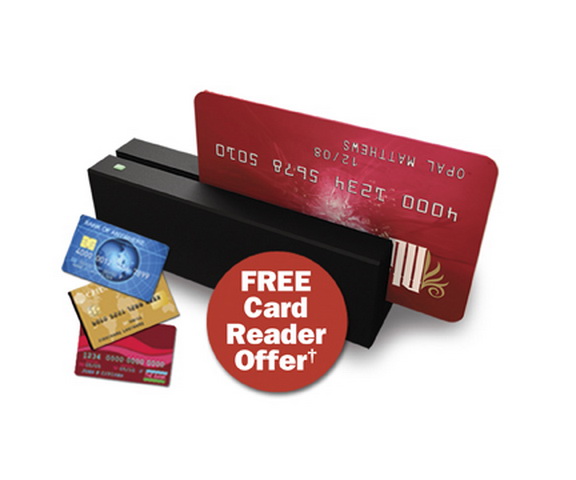 Evaluate your Business with our Easy Report Center
View all reports by their Group and Type
See easy-to-understand descriptions for each report
Save time by 1-click printing commonly run reports
General ledger, banking, payroll, accounts payable and receivable reports, and more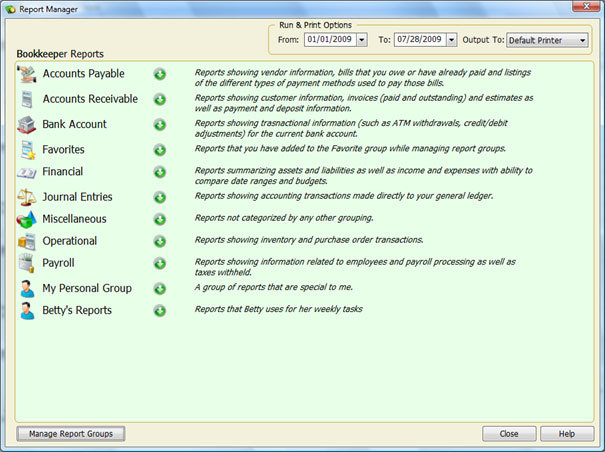 Affordable - All of the key accounting features of QuickBooks® at the MySoftware price of $39.99
Manage your daily accounting tasks on one screen
Write and print checks - select bills you want to pay and Bookkeeper automatically fills out the checks for you
Simplify your banking – download credit card bank data directly into Bookkeeper and reconcile your bank statement
Improved! Easily manage payroll - faster than ever before with the new advanced processing features
Collect payments faster - easily create invoices and estimates
Increase your business - accept credit cards, ATM/debit cards***, checks and more
Generate over 125 custom reports with our Easy Report Center to evaluate your business
Run your business more efficiently - create purchase orders, manage inventory, and more
Money back guarantee
PLUS! Bookkeeper Value Pack - $150 Value* (Boxed Version Only)
Everything You Need to Get Started
Data backup to

 protect your critical data

Labeling software

 to send out invoices and checks

Free Magtek® card reader

 for swiping credit, debit or ATM cards

*FREE $150 Value Pack Offer 

Database Back up Software for automatically backing up your critical data is included in the enclosed program CD. (Boxed version only). Database Back up software is embedded in the download version.
Free Card Reader Offer Merchant application approval & account activation required. Shipping and handling charges apply. Additional terms and conditions may apply. See insert for details. (For Download Version, go to www.processcreditcardstoday.com to redeem the offer.)
Use pre-printed check stock from www.mysoftwareforms.com to print checks from Bookkeeper. Bookkeeper supports the following pre-printed checks from MySoftware Checks & Forms.
MYSOFTWARE CHECKS & FORMS
Part#
Description
800L
Check in the middle
815L
Check in the middle
026L
Check in the middle
052L
Check on top
111L
3 on a page
117L
3 on a page without lines
958L
Check in the middle
961L
Check in the middle
378L
Laser deposit slip
Windows 8, 10 or 11
450 MB free hard disk space
DVD-ROM Drive *for boxed version
Inkjet or laser printer
Internet connection required for certain features