Photo Explosion 5.0
Photo Editing Made Easy
Buy Download
BUY BOX
60 Day Money Back Guarantee
Secure Online Ordering.
Our Systems are tested daily by McAfee and secured by SSL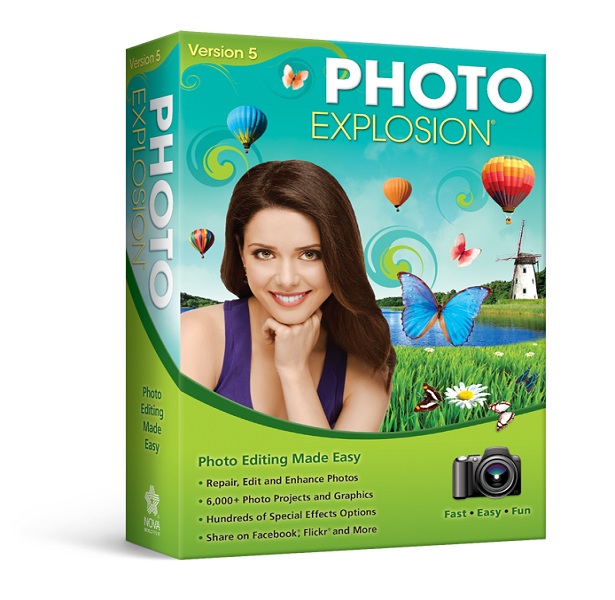 New! Includes Face Filter 2 touchup software. A $59.95 value
New! Easily apply special effects with the Magic Toolbrush
New! Easier than ever to use with new user interface
New! Get started fast with video tutorial
Enhanced! New special effects and filter options
Enhanced! Share photos on Facebook, Flickr and Picasa
More! 6,000+ photo projects and graphics
For Windows 10, 8, 7, Vista and XP
Buy Download
BUY BOX
60 Day Money Back Guarantee
Secure Online Ordering.
Our Systems are tested daily by McAfee and secured by SSL

Photo Explosion has the distinction of being the very first software of its kind to deliver powerful editing features, spectacular special effects and professional-quality photo projects all together in one program. Photo Explosion 5 makes creating with digital photography easier than ever with a brand new user interface, 6,000+ photo projects & graphics and an improved workflow for editing, archiving and sharing with friends and family. What's more, Photo Explosion 5 is packed with over 100 exciting new features - all designed to let you get the most out of your digital camera and mobile phone photos! Photo Explosion 5-it's the next generation in photo editing software and the only digital photo studio suite you'll ever need.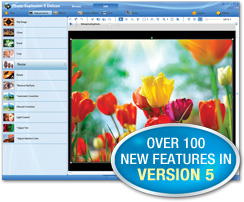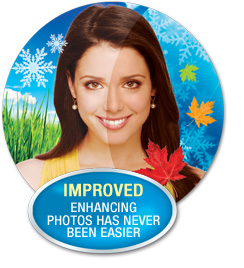 Capture
Easily use photos from your digital camera, mobile phone, scanner, photo CDs or the Internet.

Organize
Put your photos into albums with Photo Explosion's easy-to-use photo organizing software. Add keywords to find photos fast.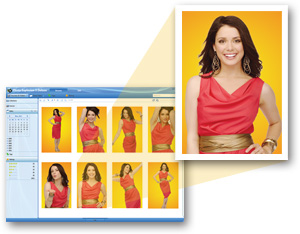 Print multiples to save ink and paper.
Print your photos with layouts for instant passport, wallet, 4x6, 5x7 and 8x10 prints and much more.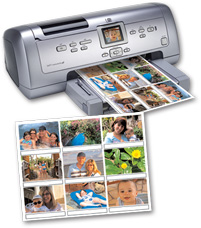 Share Photos on YouTube, Facebook & Flickr
Automatically send photos to social networking sites and friends and family via email.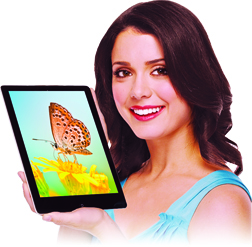 Share Photo Keepsakes
Turn your photographs into calendars, greeting cards, scrapbooks and other keepsakes for friends and family. Photo Explosion includes 1,500+ ready-made design templates in every photo project category imaginable!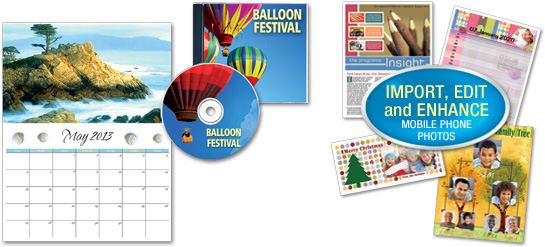 Photo Editing Made Easy
Repair
Repair photo flaws instantly- fix exposure, adjust lighting, sharpen images and more.

Enhance
Make every portrait picture perfect with NEW retouching tools.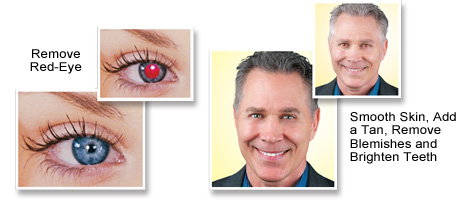 Photo Effects
Choose from a complete range of artistic styles and effects to instantly transform your photos – there's watercolor, monochrome, impressionist, cubism, blur background and more.

Collages
Photo Explosion has easy-to-use transparency and cloning tools to make stunning collages!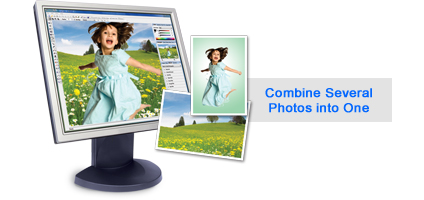 1,500 Frames, Borders, Props & Embellishments
Choose from a vast Graphic Library to decorate your photos with including frames in a variety of sizes. You can even use props like talking balloons, accents and disguises. The creative possibilities are endless!

Text Effects
Add captions with colorful, eye-catching text. Each word can be your own visual masterpiece!

Panoramas
Easily transform a series of photos into 360° or wide-angle panoramas.

Turn Photos into Memories
Scrapbooks
Turn photos into lasting memories with unique custom layouts for scrapbooks and photo albums. Embellish with hundreds of scrapbooking graphics and accents.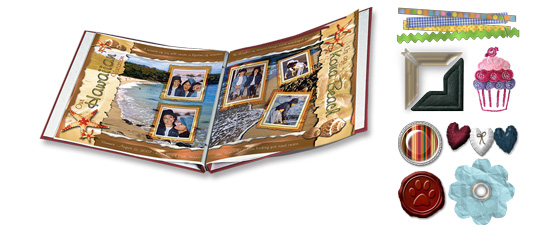 Over 1,500 Photo Projects
Turn photographs into greeting cards, photo cards, calendars, newsletters, family trees and more. With 1,500+ designs to choose from, you'll capture the excitement of any occasion or event.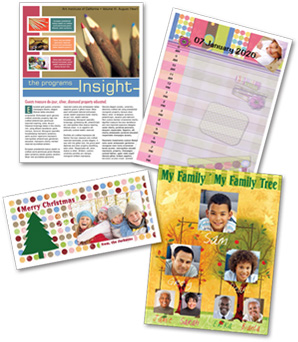 Photo Cards & Gifts
Photo Explosion owners receive special discount offers on professionally printed greeting cards, announcements, photo canvases and more!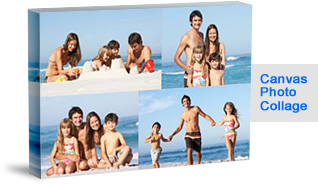 No other digital photo software offers you more!
Capture & Organize
Capture photos from mobile phones, digital cameras, scanners, photo CDs, camcorders, the Internet and more. Frame capture from DV camcorders and web cams.
Guaranteed compatible with all types of digital cameras including Point & Shoot, Compact, SLRs, Mobile Phones, Camcorders, Web Cams and more.
Multimedia file browser/viewer to organize files into on-screen albums.
Add keywords and ratings to find photos fast.
New easy-to-use interface with drag and drop simplicity.
Editing Features
Automatically straighten, crop, adjust brightness & contrast, hue & saturation or focus with one click.
Trim photos into unique shapes.
Adjust focus, lighting and color balance.
Remove red-eye or change eye color.
Cut out parts of photos to insert/combine with other photos.
Easily clone parts of one photo onto another.
Use paint tools with edge and transparency options to accent photos.
Make any photo picture perfect with easy-to-use retouching tools.
Photo Enhancement
View photo effects in the preview display before applying them; easily undo changes.
Use automatic or advanced manual control for photo effects.
Apply artistic effects such as sepia, water color, cubism, monochrome and pixelate.
1,500+ Photo frames and scrapbook embellishments.
Powerful drawing and freehand tools to create vector objects, shapes, lines and text.
Add captions to photos with colorful eye-catching text and then transform into different shapes and perspectives.
Apply special text effects like ripple, clouds and fire.
Share
Instantly print contact sheets or thumbnail CD covers for photo albums.
Easily print multiple photo sizes; choose from layouts for instant passport, wallet size, 4x6, 5x7 and 8x10 and more.
Turn your photographs into greeting cards, posters, calendars and other memorable keepsakes with over 1,500+ ready-made project templates.
Send photos - or entire albums - to family and friends with no special software required for viewing.
Create albums and slideshows with music and animation. Send them via e-mail or post them to social networking sites.
Share photos on your mobile phone. Save photos and animations in formats compatible with virtually all handheld devices.
Photo Cards & Gifts
Photo Explosion owners receive special discount offers on professionally printed greeting cards, announcements, photo canvases and more.
Windows 10, 8, 7, Vista and XP
2.2 GHz dual-core processor or faster  
1 GB of RAM
Internet connection required
Supported Graphics File Formats: JPG, PNG, BMP, GIF, TIFF, RAW, PSD, and over 60 other file formats