inPixio Photo Studio 12 Pro
Amazing photos in one click.
Buy Download
60 Day Money Back Guarantee
Secure Online Ordering.
Our Systems are tested daily by McAfee and secured by SSL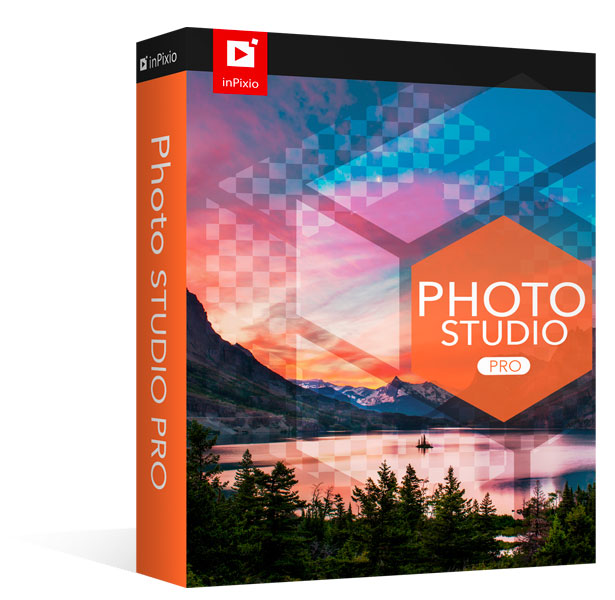 Photo editing tools to optimize your photos
Textures, effects and LUTs to enhance your images
NEW! Redesigned interface for even easier use
NEW! Intelligent Erase Objects
NEW! Photomontage based on artificial intelligence
ONLY in the Professional version: 
Improved! Auto sky replacement AI
Auto remove background AI
Auto correction AI in 1 click
Buy Download
60 Day Money Back Guarantee
Secure Online Ordering.
Our Systems are tested daily by McAfee and secured by SSL

Thanks to inPixio Photo Studio Pro®, photo editing enthusiasts can now take advantage of 100% automated image processing technology, up to 15 times faster than previously available technologies. With just one click and in mere seconds, you can easily make the following changes:
Erase distracting features from your photo such as people, electric cables and other unwanted objects.
Produce creative photomontages thanks to the multiple models in the style of glossy magazines and cards, add stickers or original cut-out objects!
Automatically replace the sky in your photo
Change the background of your photo in a click
Retouch your photo to enhance it
Use inPixio's AI tool to automatically replace the sky of your photos!
inPixio's artificial intelligence can automatically distinguish between the foreground and sky of your photos. This tool is very useful for those who want to work even faster: automatic cut-out and new sky added in a few seconds! What's more, the sky replacement tool adapts the foreground of your image to fit the sky.
inPixio's AI tool is also designed to recognize objects, animals and people, before automatically removing the background. And that's not all! After removing the background, you can select and insert a new background image from the image library, or even import your own photo!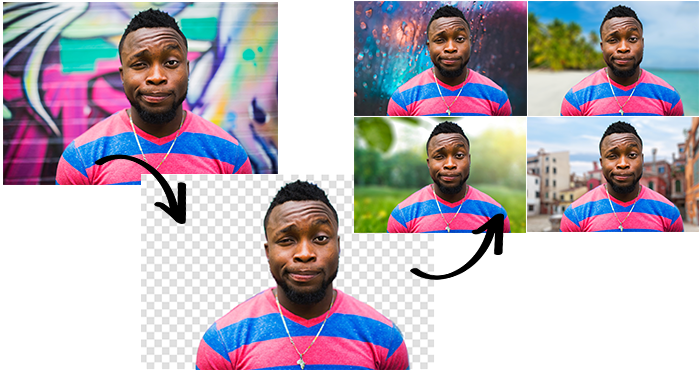 Or you can save the image without adding a new background in PNG format, so that you can use it in the Photomontage module.

The new AI Erase tool, allows you to erase any object or person from your photo without any fall-off in the optimized quality.
The erase tool features automatic detection of color contrasts, assisting you at any point in your path.
inPixio Photo Studio allows you to erase an object just like an eraser, simply by highlighting the unwanted parts of the image, and reconstructs the structures of the background. Correct any residual imperfections with the Clone Stamp. Here are a few examples of use:
Erase unnecessary objects and people
Remove shadows
Remove texts, data, logos and watermarks
The Correction Patch tool allows you to get rid of imperfections, fill in or clone part of an image with just one flick of the mouse. It makes it easier to touch up areas that are hard to "reconstruct".
It can remove or add elements, even in areas that are very difficult to rebuild (steps, shading in the sky, etc.).
Also use the patch to retouch portraits. Eliminate minor imperfections and make wrinkles less visible, like the glossy magazines do!
Use the Clone Stamp to perfect your editing or to clone contrasting features. Existing objects can be redrawn on the screen with the clone stamp. Repeat this process as often as you like to create amazing double effects!
With inPixio Photo Studio, you can customize the style of your photos in one go and create images straight out of your imagination to impress your family or friends. To create your photomontage, nothing could be simpler: choose the background image which will be the starting point for your photomontage.
Apply to your background image those stickers or people and objects that you have previously cut out with the Background Removal module.
By default, a hundred stickers and text templates are available to add style to your photos and photomontages.
But the AI-based photomontage module goes even further. It allows you to instantly cut out a person or object, then in one click automatically insert your cut-out image into fun new creations such as magazine covers, cards and billboards, etc.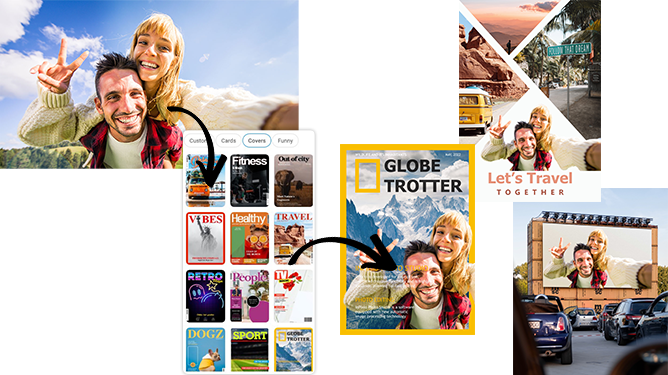 With the AI photo editing module, Photo Studio offers you several tools that allow you to optimize your photos easily. Whether through automatic correction in 1 click or via conventional or more creative tools, you will find the tool you need to enhance your images.
Automatic correction AI in 1 click

Amazing photos in just one click – using 100% automatic smart technology! Improve the quality and colors of your photos in under a second thanks to our fully automatic process. You no longer have to be a Photoshop expert to create perfect photos.
Settings

Adjust the temperature, exposure, contrast, saturation, etc. settings of your photo for maximum optimization.
Cropping and 90° rotation

Set the ratio of your photos yourself (1/1, 4/3, 16/9 etc.), then adjust the angle by drawing a horizontal line on your photo.
Graduated blur tool (Pro version only)

Make your subject pop by blurring the background. Create beautiful portraits worthy of a pro - no advanced photography skills needed.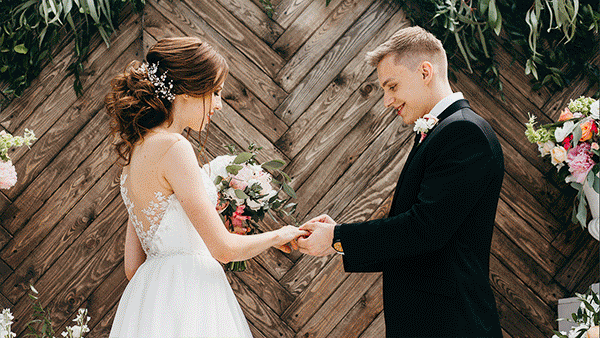 Denoise tool (Pro version only)

Noise is the grain that shows up on your photos when they lack luminosity. With the denoise tool, you can effectively reduce the noise in your photos.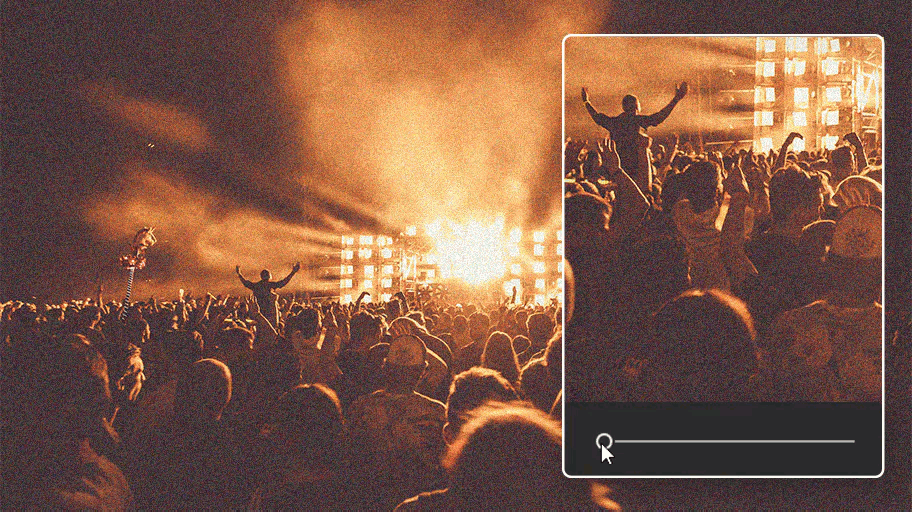 Sharpness tool (Pro version only))

A simple slider will allow you to accentuate the sharpness of your images to reveal its tiniest details.
Addition of LUT styles

Want to get incredible results in 1 click? Turn your pictures into one-of-a-kind shots by using styles worthy of a professional photographer. In just 1 click, your original photo is transformed and enhanced thanks to our selection of LUTs. You can also use this tool to import your own libraries or download and import free libraries from the Internet.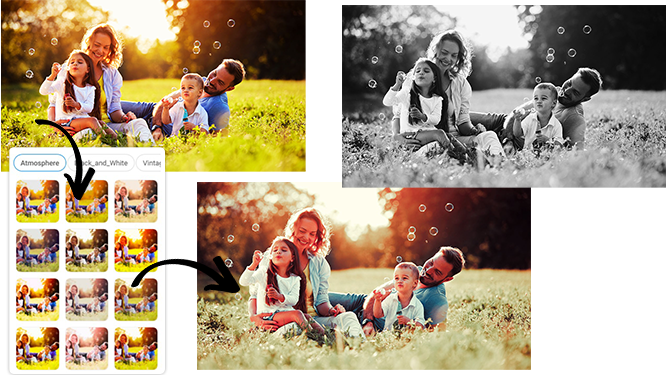 Filters and textures

Add filters and textures from the many models available: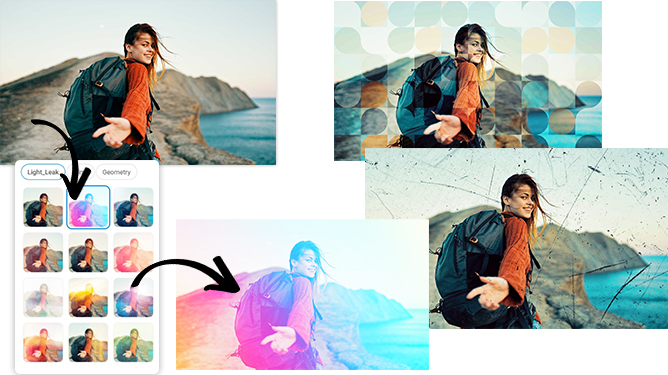 Frames

Put frames around your photo to add character to your shot.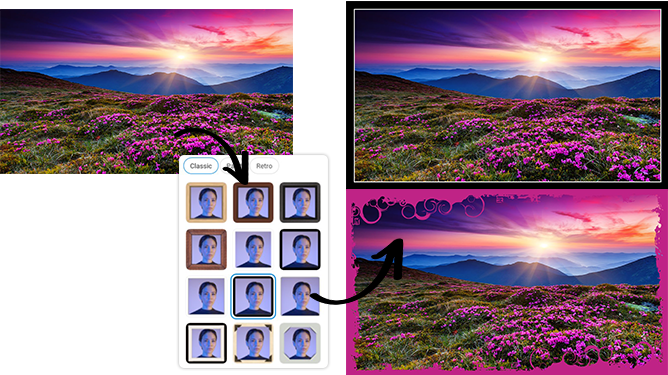 Vignetting

Apply a vignetting effect to darken or lighten the edges of a photo and draw attention to the subject in the center of the image.
Chat with us anytime.
Even with the easiest software, you may need a helping hand from time to time. That is why we operate a 24-hour chat service, accessible directly from the program.
Ask us any questions you have about your photo editing, our friendly team of experts are here to help!
| | |
| --- | --- |
| Version | 12 |
| Size | 2.7 Mb |
| Platform | Windows 8 64-bit, Windows 10, Windows 11 |
Processor Intel® Core i3 or better
8 GB of RAM
2 GB of free disk space, mouse and keyboard
Internet connection
Screen resolution 1024 x 768
inPixio Photo Studio 12 is available in several languages including English (US/UK), French, German, Italian, Spanish 
Subscription license.