inPixio Photo Studio 10 Standard
Photo editing has never been easier!
Buy Download Now
60 Day Money Back Guarantee
Secure Online Ordering.
Our Systems are tested daily by McAfee and secured by SSL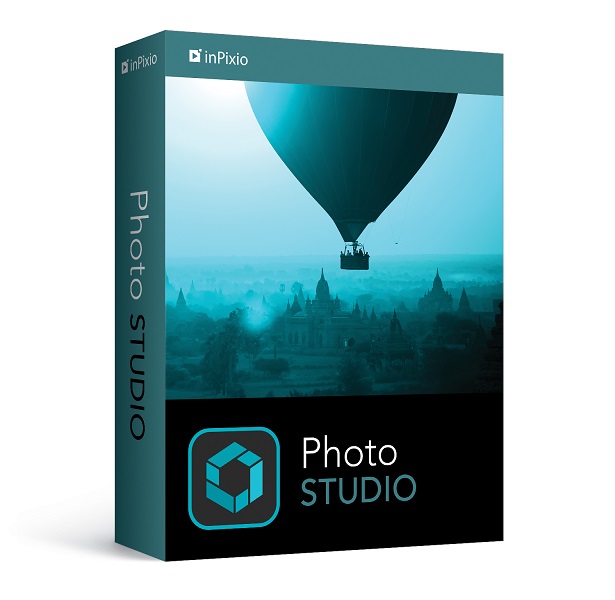 Remove distracting details and correct errors

Correction patch: Cut out even in complex places

Flawless cutting-out of your photos and images

Create amazing photomontages

NEW! Photo Transfer App: Easily transfer photos from your smartphone to your PC
NEW!

 

Backgrounds and cut-out objects
1 Year Subscription
Buy Download Now
60 Day Money Back Guarantee
Secure Online Ordering.
Our Systems are tested daily by McAfee and secured by SSL

inPixio Photo Studio 10 is a software program for editing and improving your photos. It allows you to perfectly cut out objects or people in your photos with ease!
With the erase tool you can also remove unwanted features in the landscape and correct defects in a few clicks. You can produce creative montages too thanks to the many backgrounds available.

Erase function will allow you to remove any object or person from your photo without any fall-off in the optimised quality
The erase slider features automatic detection of colour contrasts, assisting you at any point in your path.
inPixio Photo Studio allows you to erase an object just like an eraser, simply by highlighting the unwanted parts of the image, and reconstructs the structures of the background. Correct any residual imperfections with the cloning stamp.

Examples of uses:
Erase unnecessary objects and people

Remove shadows

Remove texts, data, logos and watermarks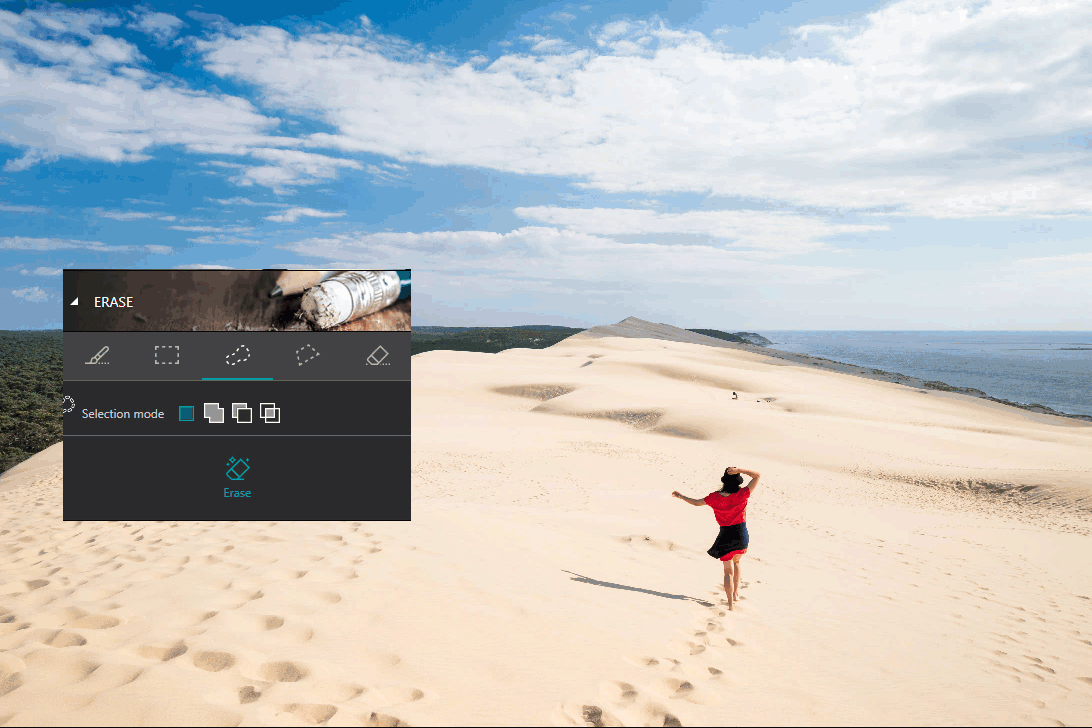 Correction Patch tool allows you to get rid of imperfections, fill in or clone part of the image with just one flick of the mouse. It makes it easier to touch up areas that are hard to "reconstruct". It can remove or add elements, even in areas that are very difficult to rebuild (steps, shading in the sky, etc.).
Also use the patch to retouch portraits. Eliminate minor imperfections and make wrinkles less visible, like the glossy magazines do!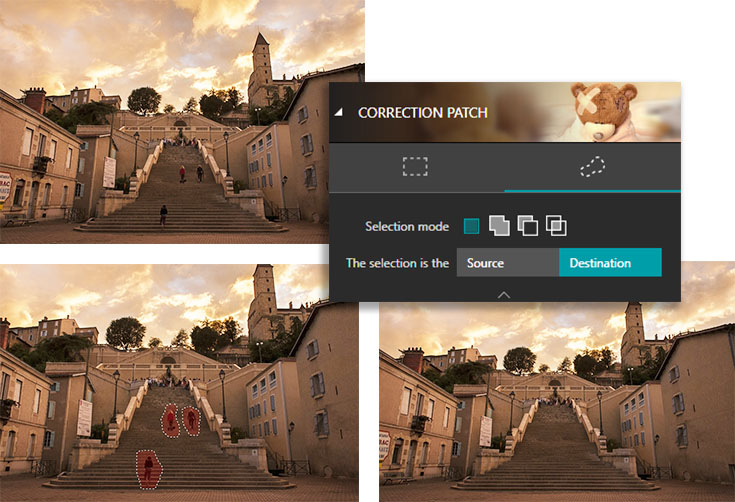 Use the Cloning stamp to perfect your editing or to clone contrasting features. Existing objects can be redrawn on the screen with the cloning stamp. Repeat this process as often as you like to create amazing double effects!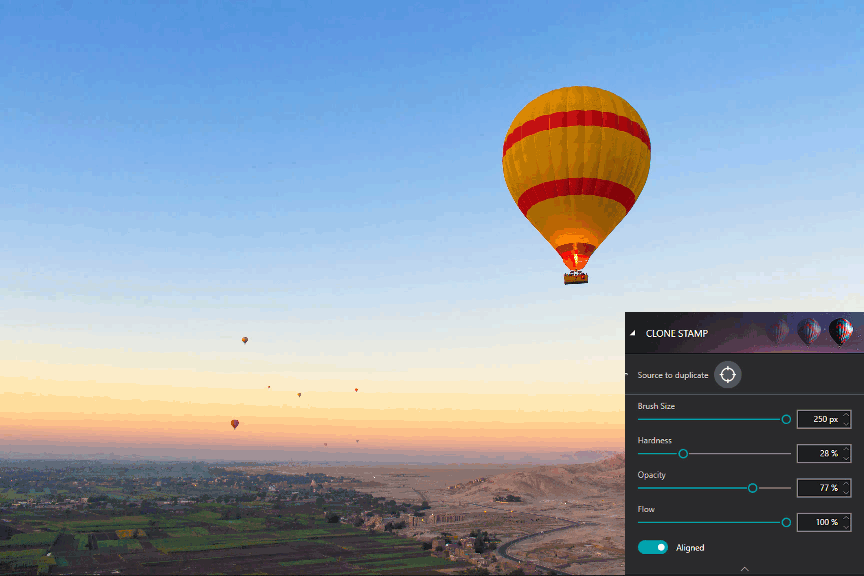 1- Cutting out in a few clicks
With inPixio Photo Studio, your digital scissors, cut out any detail, individual, object or even landscape in your photos. Select the outline of the person using the slider or the background to erase, and the Photo Studio algorithm then runs automatically!
Conversely, you can use the "keep" slider for important features to make sure your cut-out is perfect. Even hair, drops of water and the finest details are removed from the background down to the nearest pixel.
Cut-out example: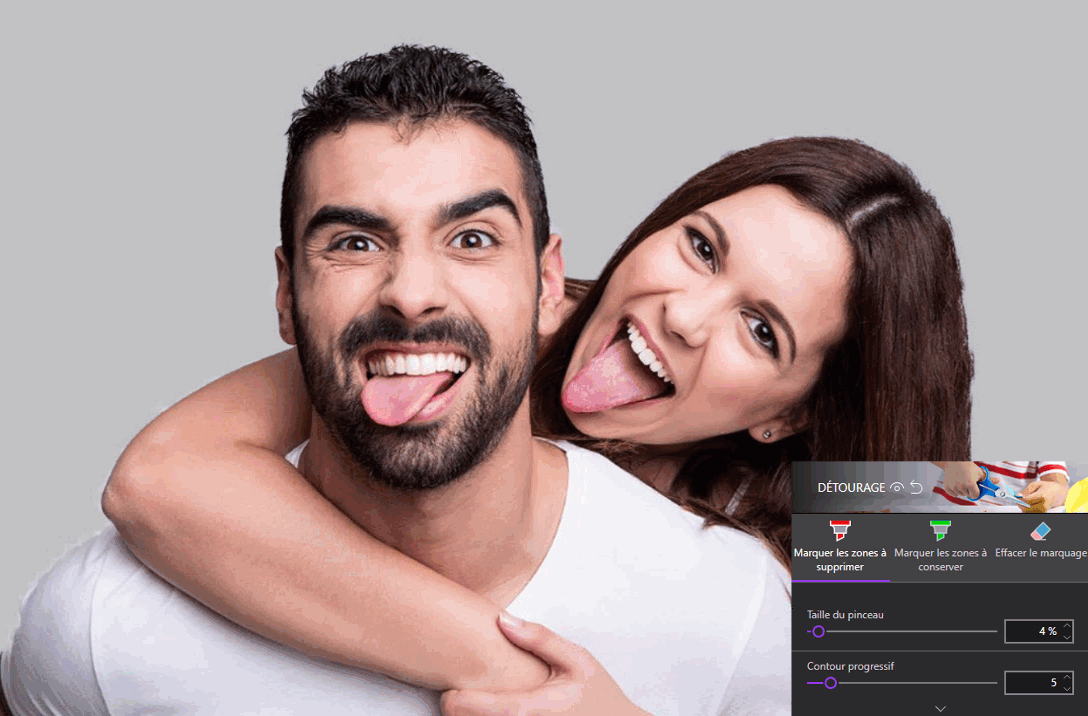 2- Choose a background:
Then put the cut objects on the available backgrounds to make photomontages or collages in an instant! Just select your background pattern from the new original images, or download your own images for unique photomontages.
New backgrounds are available in version 10!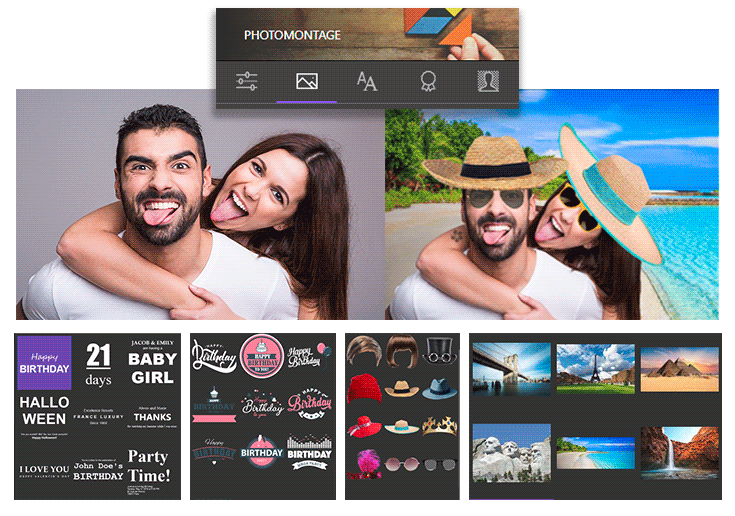 To get the most out of Photo Studio 10's features, mini videos have been added to each of the software program's modules in the form of tooltips, making it easier and more effective to use. 
The old and new features of the program are explained in a fun and dynamic way. Simply hover over one of the features to reveal a demonstration of what you can do with it.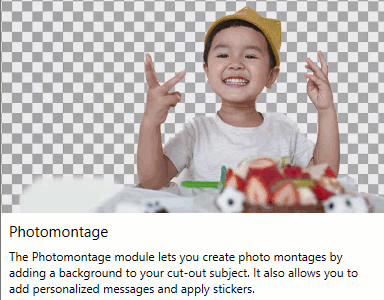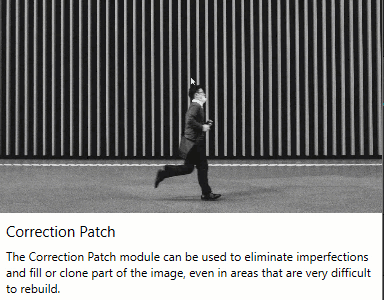 A detailed and regularly updated database is now accessible in 1 click from the interface. This resource anticipates potential user questions and provides complete answers, once again to offer improved assistance. 
NEW!

 

Video tutorials available for each Photo Studio module
To help you get the best out of the features of Photo Studio, tutorials have been added to a new section for user support, providing a simpler and more effective way to get started.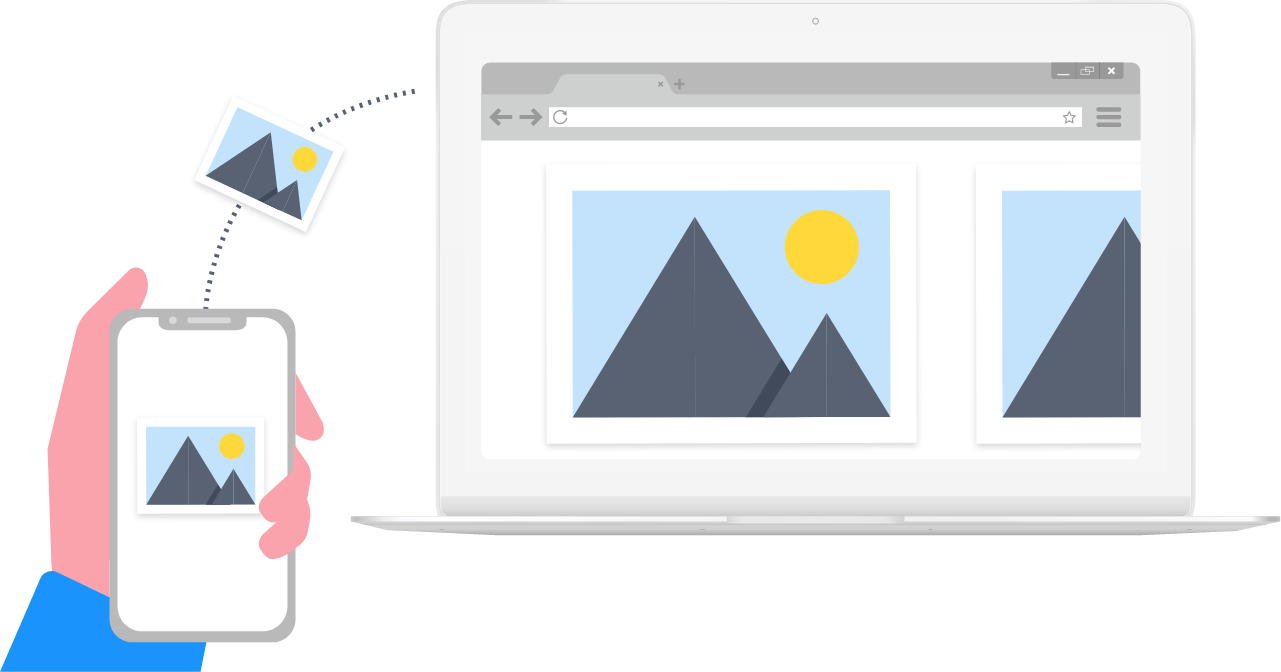 Easily transfer photos from your smartphone to your PC using WiFi. This cable and cloud-free solution is super practical and helps protect your privacy.
| | | |
| --- | --- | --- |
| | $49.99 | $79.99 |
| Interface and getting started |   |   |
| 30 explanatory mini-videos related to each module | | |
| Simplified use with a few clicks and powerful algorithms | | |
| NEW! Video tutorials integrated on Photo Studio | | |
| |   |   |
| Erase unwanted features: shadows, panels, watermarks, etc. | | |
| Erasing of objects, characters, or landscapes | | |
| Correction Patch - Erasing or cloning features in detail areas | | |
| Removal of scratches, folds, stains | | |
| Cloning stamp (cloning of features) | | |
| |   |   |
| Cutting out your photos and images | | |
| Creation of montages from your photos | | |
| Import a background or choose from among those suggested | | |
| New stickers and background available | | |
| Ability to import several photos in a single edit | | |
| |   |   |
| NEW! Correct perspective in your photos | | |
| NEW! Histogram to view the exposure and tones of a photo | | |
| NEW! Photo Metadata | | |
| Automatic correction in 1 click | | |
| More than 100 filters available | | |
| Adding of unique and original frames and textures | | |
| Photo optimization: temperature, hue, clarity, contrast, shadow, luminosity, saturation, etc. | | |
| Noise, haze and sharpness correction tools | | |
| Selective retouching module: creative blur, film grain, color balance | | |
| Batch processing | | |
|   | | |
| | |
| --- | --- |
| Version | 10 |
| Platform | Windows 7, Windows 8, Windows 10 |
Processor Intel® or AMD

4 GB RAM - (8GB recommended)

700 MB hard disk space

Internet connection

Screen resolution 1024 x 768
inPixio Photo Studio 10 is available in 11 languages including English (US/UK), Danish, Dutch, French, German, Italian, Japanese, Norwegian, Portuguese, Spanish and Swedish.