MyDatabase Home and Business
Easily Manage Customers, Projects & Assets with Database Management Software
Buy Download
BUY BOX
30 Day Money Back Guarantee
Secure Online Ordering.
Our Systems are tested daily by McAfee and secured by SSL

-30%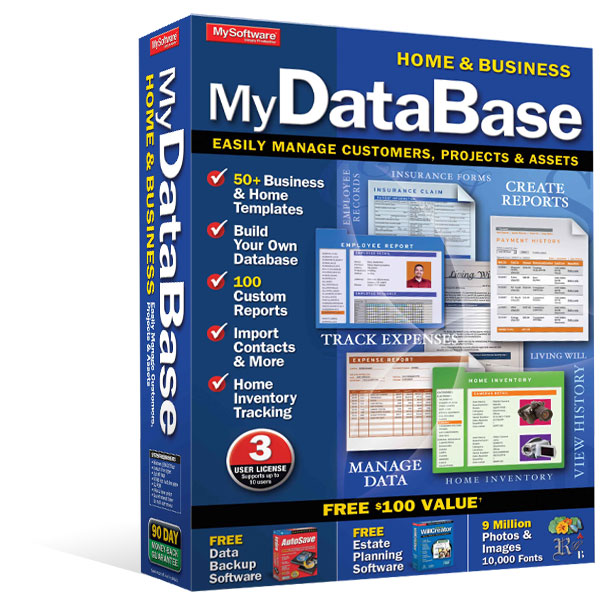 50+

Database Business & Home Templates
Build your own custom database 
Up to 3-users on one computer
FREE! $100 Value – data backup and estate planning software
For Windows XP, Vista®, 7, 8, or 10
Buy Download
BUY BOX
30 Day Money Back Guarantee
Secure Online Ordering.
Our Systems are tested daily by McAfee and secured by SSL